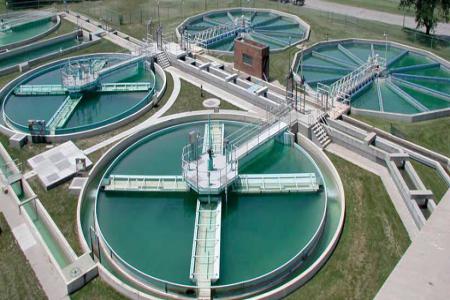 As distributor and supplier of various commodity and chemicals, SMC has a strong ability to service manufacturers and distributors with water treatment and pool chemical products. With decades of experience in sourcing reliable chemical supply, SMC consistently finds steady and competitively priced supply chains for water treatment and pool chemicals.
SMC has established long-standing partnerships with manufacturers of products with applications and uses in the water treatment chemicals industry. Our strong worldwide network establishes SMC as a premier supplier for water treatment chemical products around the world. 
SMC always ensures our supply of products meet the highest standards in production, quality, safety and service.
| | | | | | | | |
| --- | --- | --- | --- | --- | --- | --- | --- |
| APPLICATION INDUSTRIES | PRODUCT | CAS# | FORMULA | QUANTITY | UNIT | SYNONYMS | |
| WATER TREATMENT & BOILER CLEANSING | MAGNESIUM OXIDE | 1309-48-4 | MgO | 25 / 50 | KG | Magnesia | Get Quote! |
|   | SODIUM NITRATE | 7631-99-4 | NaNO3 | 50 | KG |   | Get Quote! |
|   | SALT | 7647-14-5 | NaCl | 50 | KG |   | Get Quote! |
|   | D.M.KANI | NA | NA | 50 | KG |   | Get Quote! |
|   | FERROUS SULPHATE | 7720-78-7 | FeSO4 | 50 | KG |   | Get Quote! |
|   | HYDRATED LIME | 1305-62-0 | Ca(OH)2 | 40 | KG |   | Get Quote! |
|   | CAUSTIC SODA | 1310-73-2 | NaOH | 50 | KG |   | Get Quote! |
|   | SODA ASH | 497-19-8 | Na2CO3 | 50 | KG |   | Get Quote! |
|   | ALUMINIUM SULPHATE | 10043-01-3 | Al2(SO4)3 | 50 | KG |   | Get Quote! |
|   | CITRIC ACID MONOHYDRATE | 5949-29-1 | C6H10O8 | 25/50 | KG | NA | Get Quote! |
|   | CITRIC ACID ANHYDROUS | 77-92-9 | C6H8O7 | 25 / 50 | KG | NA | Get Quote! |
|   | POTASSIUM PERMANGANATE | 7722-64-7 | KMnO4 | 50 | KG | NA | Get Quote! |
|   | SODIUM ALUMINATE | 1302-42-7 | AlNaO2 | 50 | KG | NA | Get Quote! |
|   | SODIUM HEXAMETAPHOSPHATE (SHMP) | 68915-31-1 | (NaPO3)6 | 50 | KG | SHMP | Get Quote! |
|   | SODIUM META BISULPHITE | 7681-57-4 | Na2O5S2 | 50 | KG | SMBS, Disodium Disulphite | Get Quote! |
|   | SODIUM PERBORATE MONOHYDRATE | 10332-33-9 | NA | 50 | KG | SPB, PBS, Perborate Salt | Get Quote! |
|   | SODIUM PERBORATE TETRAHYDRATE | 10486-00-7 | NaBO3ánH2O | 50 | KG | SPB, PBS, Perborate Salt | Get Quote! |
|   | SULFAMIC ACID | 5329-14-6 | H3NSO3 | 50 | KG | Sulphamidic Acid, Sulphamic Acid | Get Quote! |
|   | SODIUM ALUMINATE | 1302-42-7 | AlNaO2 | 50 | KG | NA | Get Quote! |
|   |   |   |   |   |   |   | Get Quote! |
| PHARMACEUTICALS | XANTHAN GUM | 11138-66-2 | C35H49O29 | 25 | KG | Corn Sugar Gum, Gummi Xanthanum, Xanthan Gum Oilfield, Xanthan Gum Dispersible | Get Quote! |